NEO Planner V3.0 - NEO Ranking - Explanations
---
[upwards] [Geo settings] [File Structure] [Object selection] [No Go Areas] [Common restrictions] [CCD Parameters] [More objects] [Loading] [Execute planning] [Revise] [Object information] [NEO Ranking] [Ephemeris details] [NEOCP Check] [Show changes] [Show Log file] [Screenshot] [Statistics] [Impressum]
---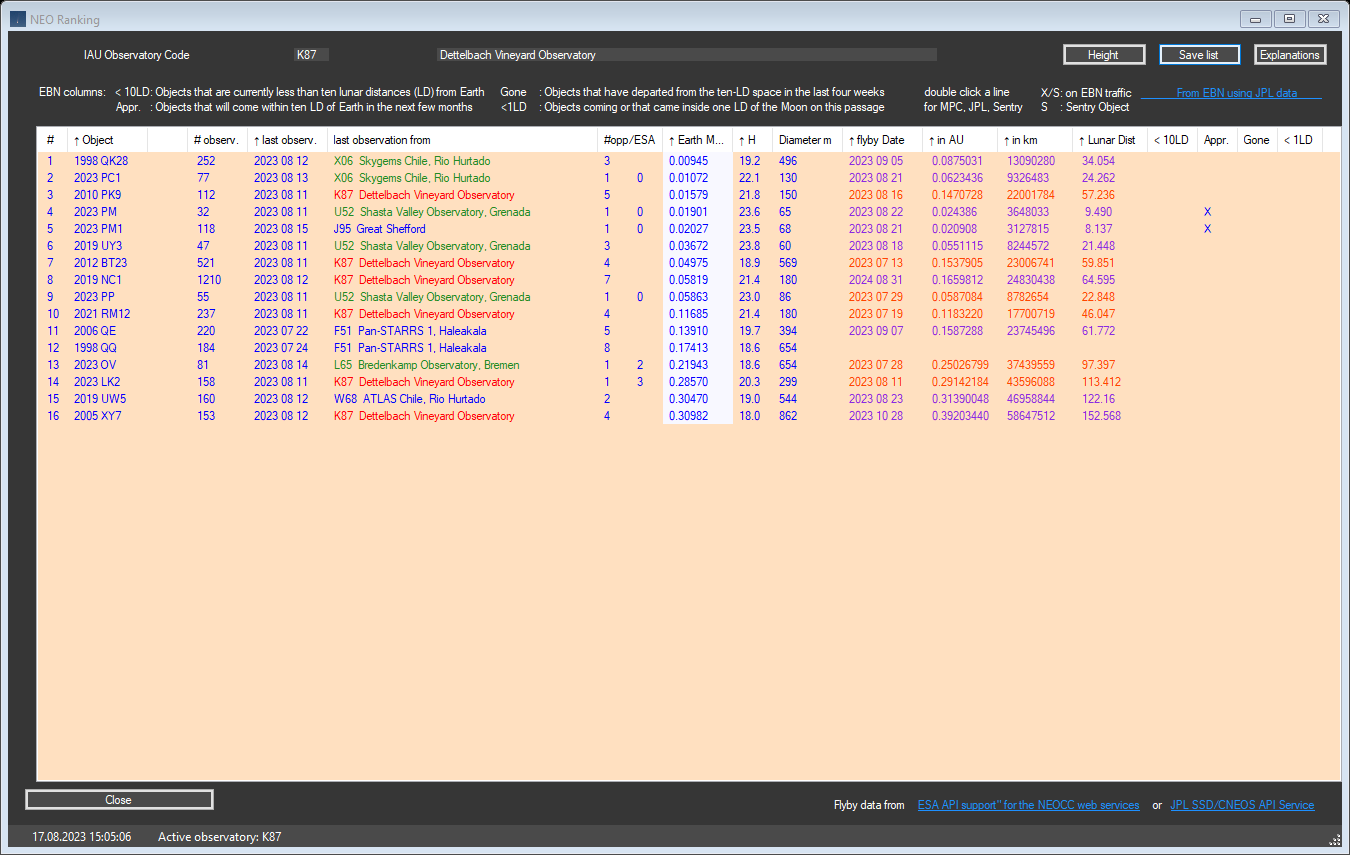 In order to facilitate the selection of the NEO to be observed, this window can be used to sort the list according to the columns "last observation", "Earth MOID", "H", flyby date "or flyby distance fields.
The absolute brightness H of the object is analogous to its diameter, so that only the sorting of H is necessary here.
This example shows a sorting according to flyby date.
© Copyright: The data comes from official access to web services from MPC, whose origins are the tireless measurements of dozens of professional and amateur observatories around the world